Rollerblade Twister Edge Women's Adult Fitness Inline Skate
Product Description
For Women's skates, please use women's sizing charts, for men's skates please use men's sizing chart
EXTREMELY VERSATILE MOLDED SHELL SKATE created for the an urban, fitness, commuter and recreational skater. Supportive and comfortable enough for all skating applications.

ENHANCED WRAPPING SHELL features unbeatable molded support to hug the feet. The cuff has a V-cut shape which adds versatilty and more flexibility for slalom skaters and women.

FIRST FIT HIGH PREFORMANCE ANTIMICROBIAL LINER have shaped ankle heel lock padding, First Fit tongue wraps the instep. Heal shock absorber, cuff buckle, micro-adjustable buckle and lace closure system

ANTI-TORSION BOX the aluminum plates nested in the shell ensures the frame and shell connection are rigid, energy transfer is maximized and you can upgrade to the Twister 80 frame.

HIGH QUALITY SUPREME 110mm/85A WHEELS maximize roll, grip, speed and wear. Incresed stiffness and more responsive because of the new core that was specialy designed.. Twincam ILQ-7 Plus bearings.
Twister Edge W is an extremely versatile skate and changes the game once again for urban skating with a new design, fit and level of versatility to continue its reign as the benchmark skate in the urban skate world. The shell, cuff and liner work together to create a superior anatomical fit. The sole is designed with an Anti-Torsion Box so skates are more efficient with increased control and stiffness. The 243mm frame and Supreme wheels provide superior control and speed. Molded skates are great in any urban environment, trail or secret skate spot one may have. Some may be thinking "Why should I skate the Twister Edge W and what is good about the boot and wheels?" It is one of the most compelling combinations of fit, support, speed and maneuverability. The brake comes in the box.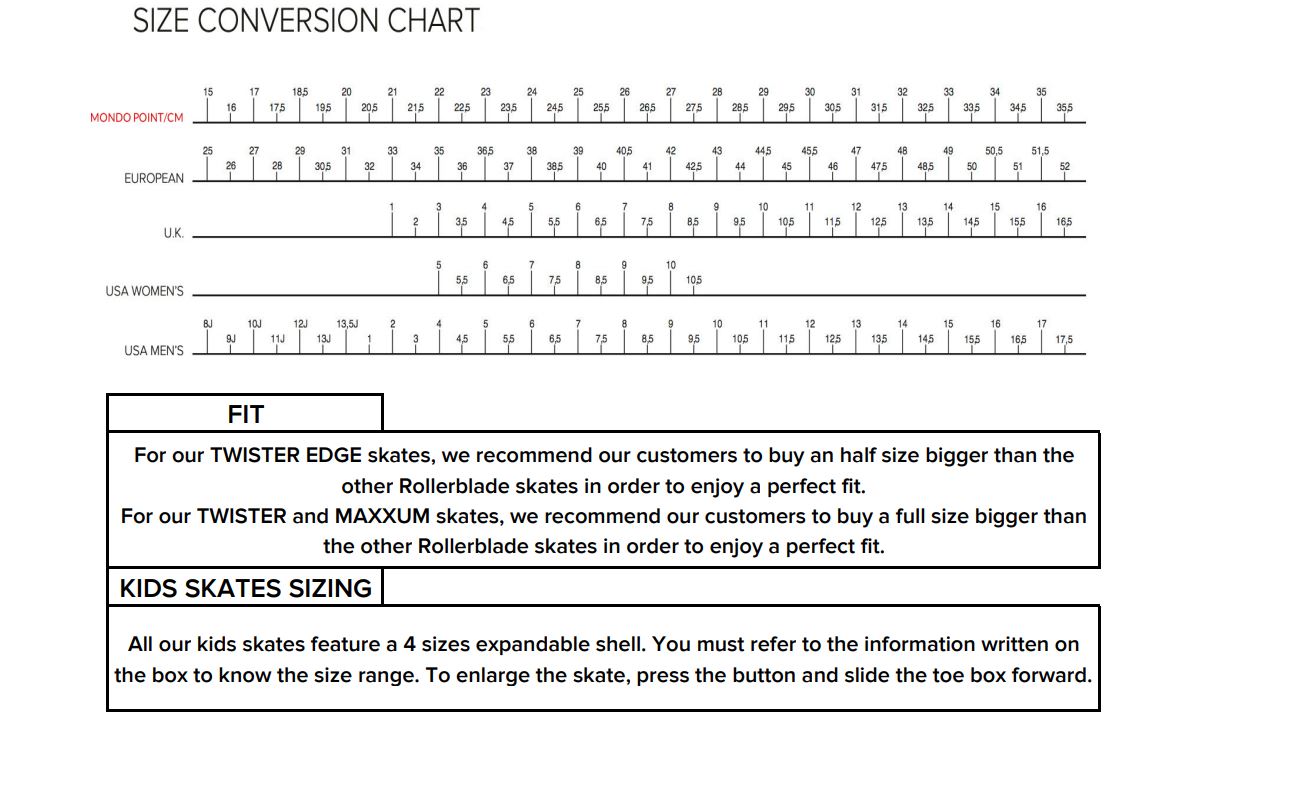 Custom product tab
Praesent at justo congue leo adipiscing porta nec non sapien. Donec et libero nunc quis facilisis odio.
Integer et est tellus non bibendum est. Namcos tempus turpis at metus scelerisque placerat nulla eu sollicitudin felis. Pellentesque diam dolor elementum et lobortis at mollis ut risus. Sed faucibus ullamcorper mattis. Fusce molestie elit a loremos tempus scelerisque blandit tortor cursus. Quisque dolutpat orci ut metus malesuada lorem in interdum lectus scelerisque. Praesent eu odio ut nisi ullamcorper ultricies. Cum sociis natoque penatibus et magnis dis parturient montes, nascetur ridiculus mus.
Find Similar Products by Category